EAGLE RIDGE FARM is a Fine, Private, Breeding, Show & Sales facility.  We specialize in raising, showing and selling Champion Quarter Horses, Paints, Palominos, Duns and Buckskins.

Utilizing discriminating breeding practices, and exceptional breeding stock; it is our goal to raise World Class horses with exceptional conformation, movement & World Champion pedigrees  which are a pleasure to handle and be around and then top it all off by adding that gorgeous ''GOLD'' and/or "DUN" color.

We often have a select group of extraordinary young halter & halter performance prospects, as well as broodmares for your consideration. 

HOME OF:

World and Congress Champion

Halter & Performance Horses

World and Res World Champion Sires & Producers

Images and Content Copyright Eagle Ridge Farm -

All Rights Reserved.  Unauthorized Use or Duplication Prohibited.

Web Design/Authoring by Eagle Ridge Farm

Photo Credit: KC Montegomery, Jeff Kirkbride, Bar H, Faye, Gearhart Design,

Josie Roetman, Southwood Graphics, Kimberlee Brown, Jenn McGowan, Sue Heston

AQHA CREMELLO Stallion

AQHA REGION 3 CHAMPION

MULTIPLE FUTURITY CHAMPION

AQHA/PHBA PALOMINO Stallion

AQHA RES. WORLD CHAMPION

2X AQHA CONGRESS CHAMPION

2X PHBA WORLD CHAMPION

AQHA SUPERIOR Halter, Multiple MQHA Hi-Point Awards

EAGLE RIDGE FARM is located in

New Richmond, WI.

Cell Phone: 612-991-5007

Or e-mail: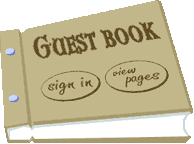 Do not follow where the path may lead

Go instead,

where there is no path and leave a trail.





~ Ralph Waldo Emerson
Stop by the Congrats page for Pics & details~

The pages are FILLED with Champion after Champion....

( Updated )

We make frequent updates so PLEASE stop back again soon

THANKS FOR VISITING

Web Site last updated on Saturday, December 1st, 2018

Check out our CURRENT NEWS page too...

to see "WHAT's UP"

at EAGLE RIDGE (updated with NEW pics)

Click to~ Follow us on Facebook, updates almost daily

To All the folks who's Dreams "took flight" from Eagle Ridge...

Take a peek at our 2019 Foals page to see what we're expecting & to pick out your next Champion...
LOCKD N LOADED

AQHA Buckskin Stallion

6X IBHA WORLD TITLE EARNER

3X SUPREME HALTER CHAMPION

MULTIPLE FUTURITY CHAMPION

Our Up and Coming Stallion...

ARMD N DANGEROUS

AQHA Grullo Stallion

UPDATE: Our site is being over-hauled and revamped. In the meantime, visit us on Facebook to see "What's UP" at ERF....

Click on the Facebook Logo below: